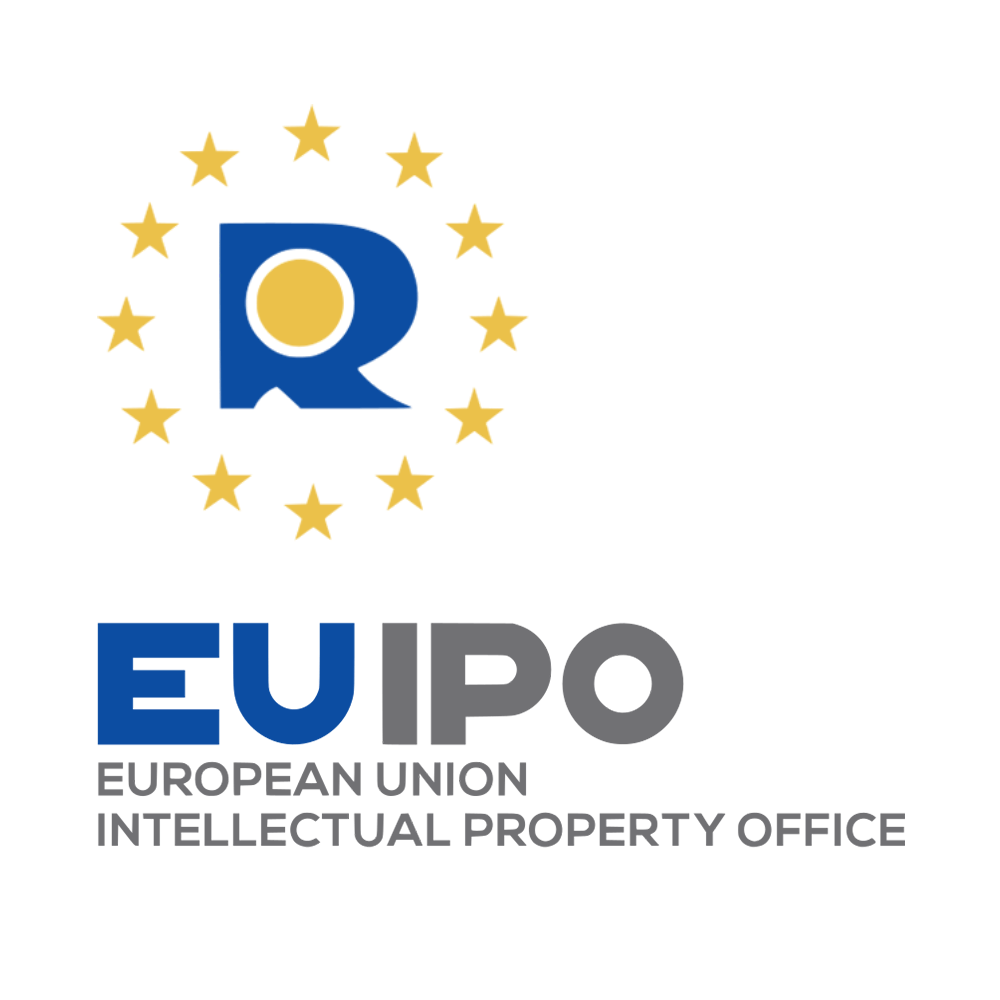 Design and protection
You have chosen to install a heat pump in your home. You have made a modern and environmentally friendly choice, you will pollute less and pay lower bills. Now protect your investment from the weather and accidental shocks, improve efficiency in summer sun or icy snow. Choose a Box Air Klima cover and decorate your home with its unique EUIPO-registered design.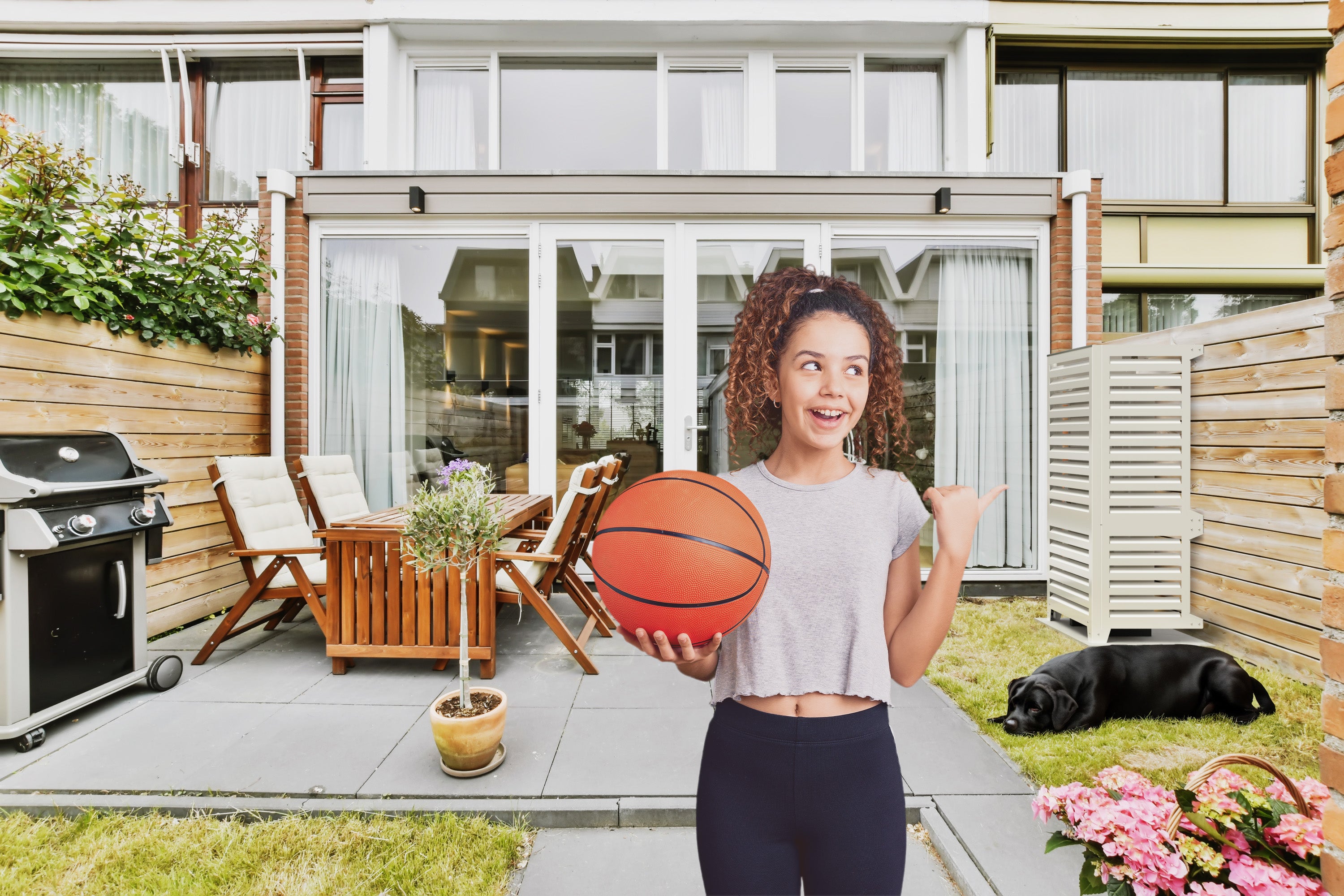 Reclaim your space, protect your loved ones and your heat pump
Safety and protection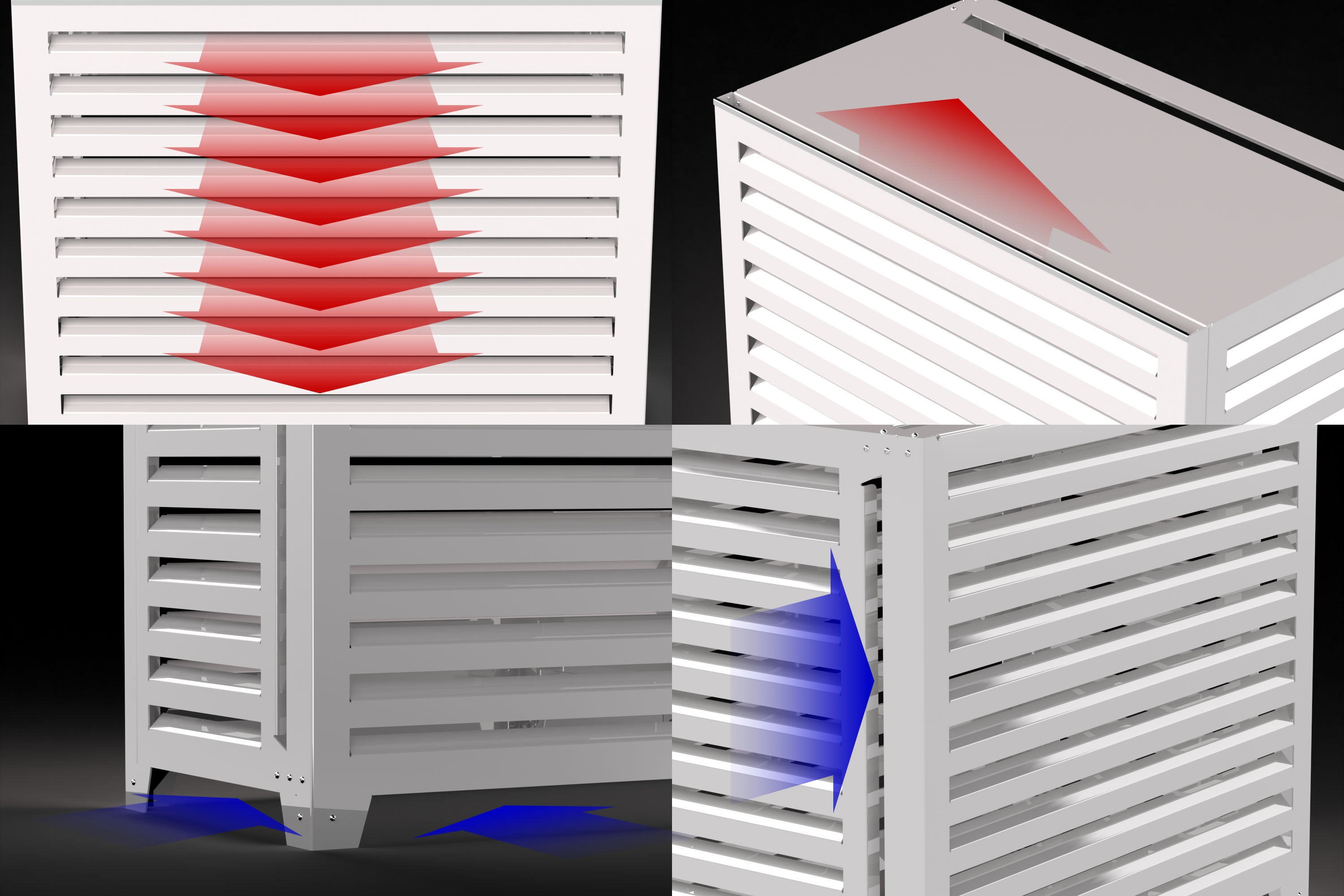 Ventilation researched in detail
It is not just style that sets us apart from the competition.
High-performance covers
The cover conceals and protects the heat pump, but it must also ensure perfect ventilation. This is why the large slats that give the Big Blade cover its name ensure a large ventilation surface area, but they alone are not enough: the phenomenon of air stagnation must be avoided.
In fact, the danger of a badly designed cover is that the hot air emitted by the heat pump can be sucked back into the radiator, reducing efficiency, increasing consumption and limiting the life of the unit. This is why our covers have large openings, strategically placed where the hot air accumulates and the cold air is sucked in.
Guarda la differenza
Move the cursor left and right to see how the look of your heat pump changes with the Box Air Klima covers!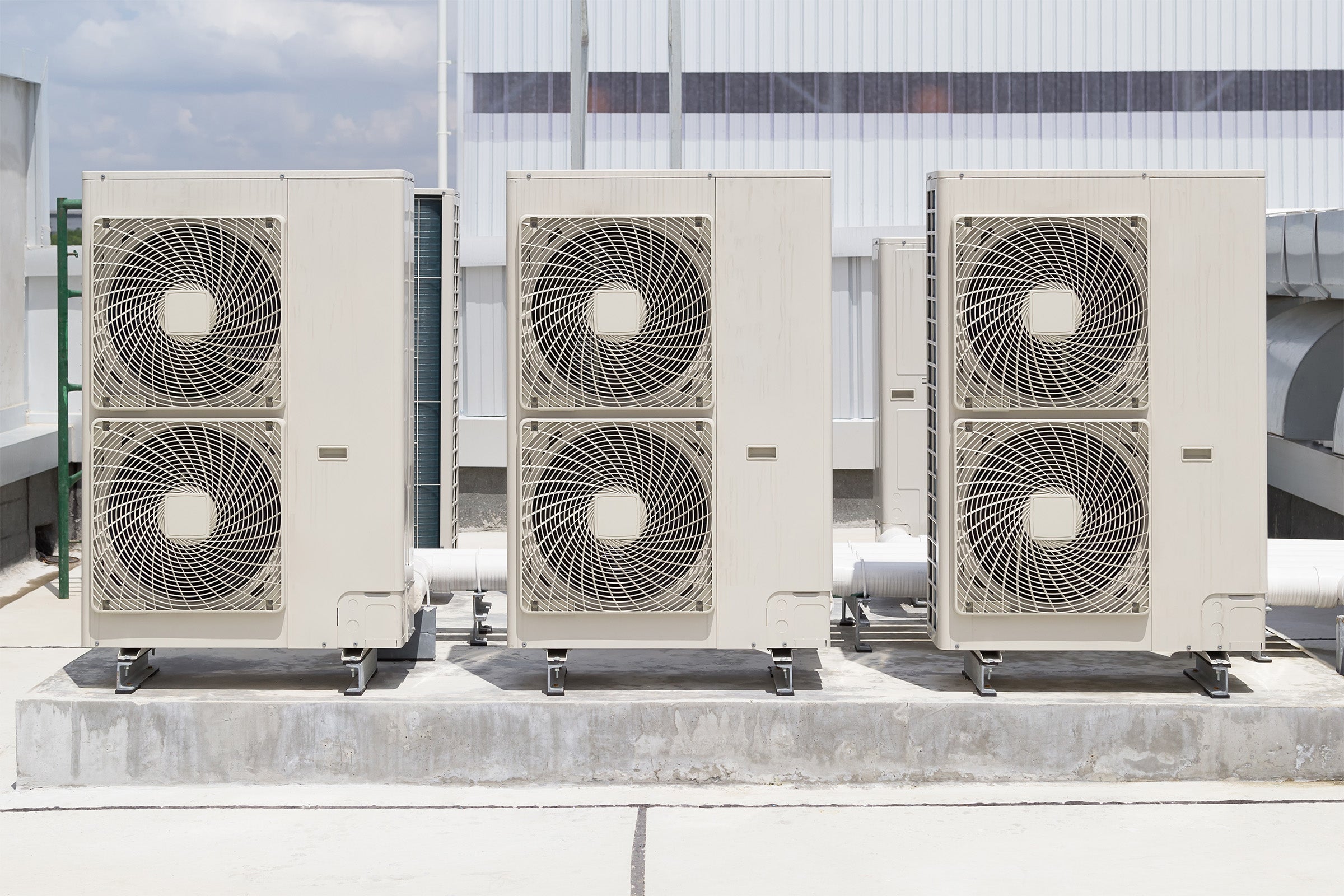 Before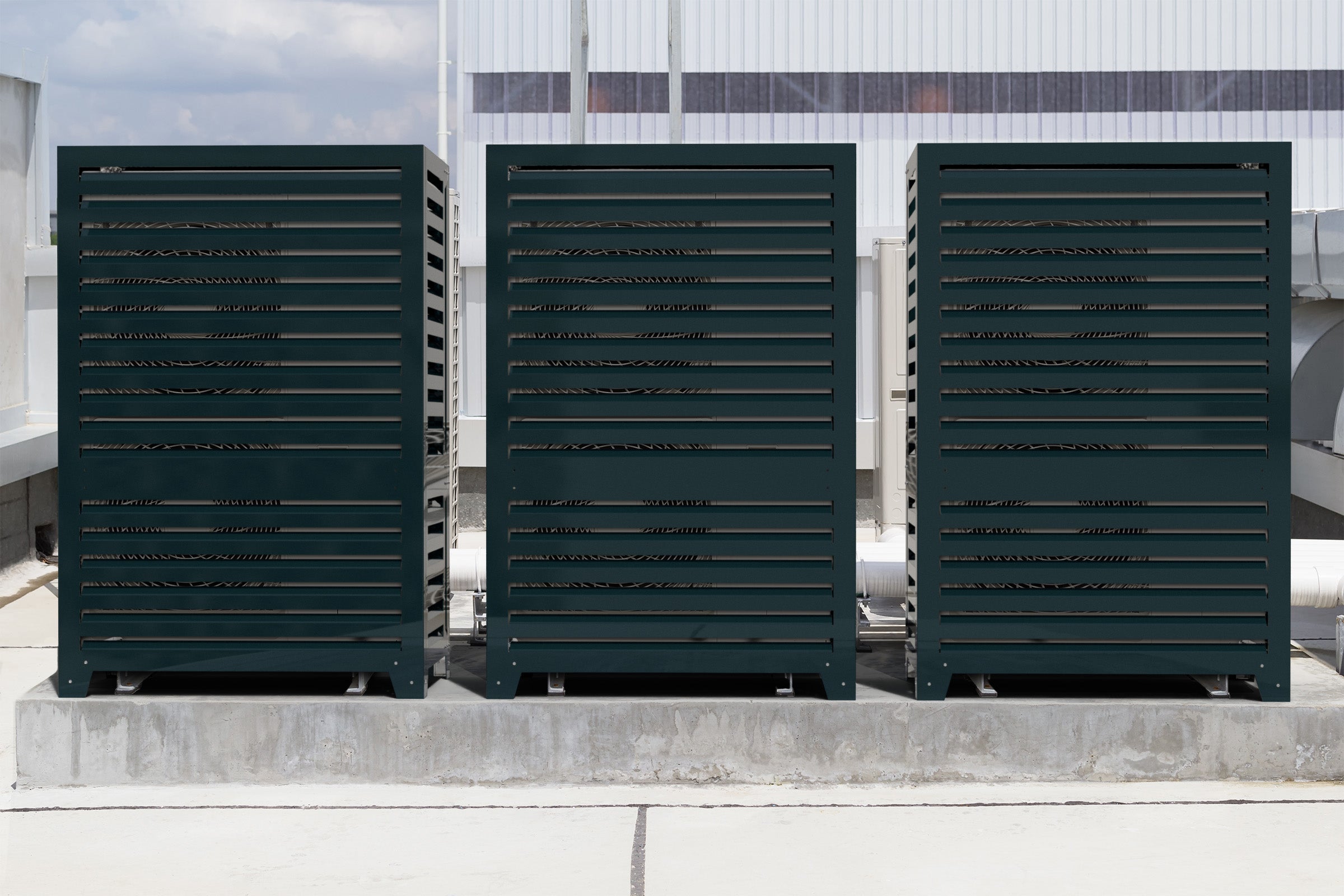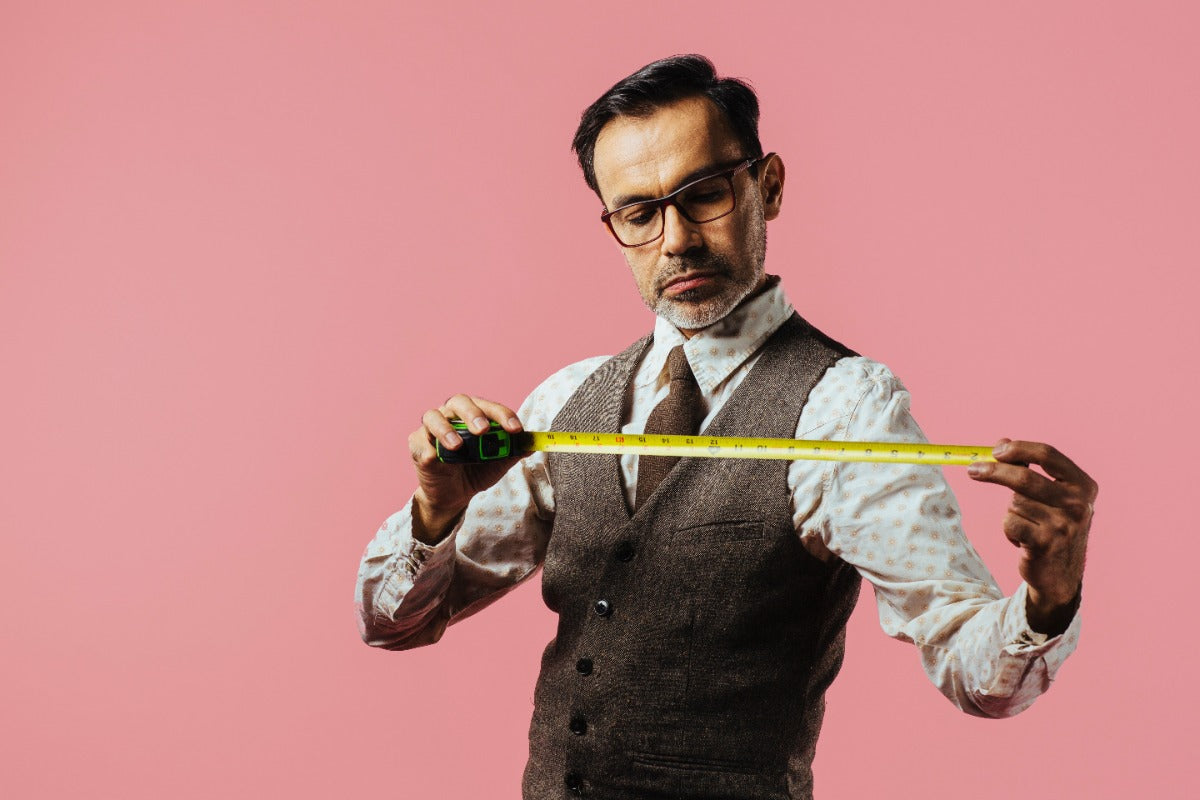 Size Guide
Big Blade is a cover designed for large heat pumps. Do you need a cover for smaller outdoor units, a modular solution or help finding the right model for you?
See the guide
Compare models
Installation types
Select the cover paying attention to how your heat pump is installed. The Big Blade Clima Cover is available in various sizes, and is shipped already assembled and complete with the necessary accessories.
Type of installation
The heat pump is attached to the wall by brackets.
The heat pump is positioned on the ground, in close proximity to the wall.
The heat pump is fixed to the ground and away from the wall.
Have you read the manual?
Why should you install a cover? The manufacturer of your heat pump asks you to!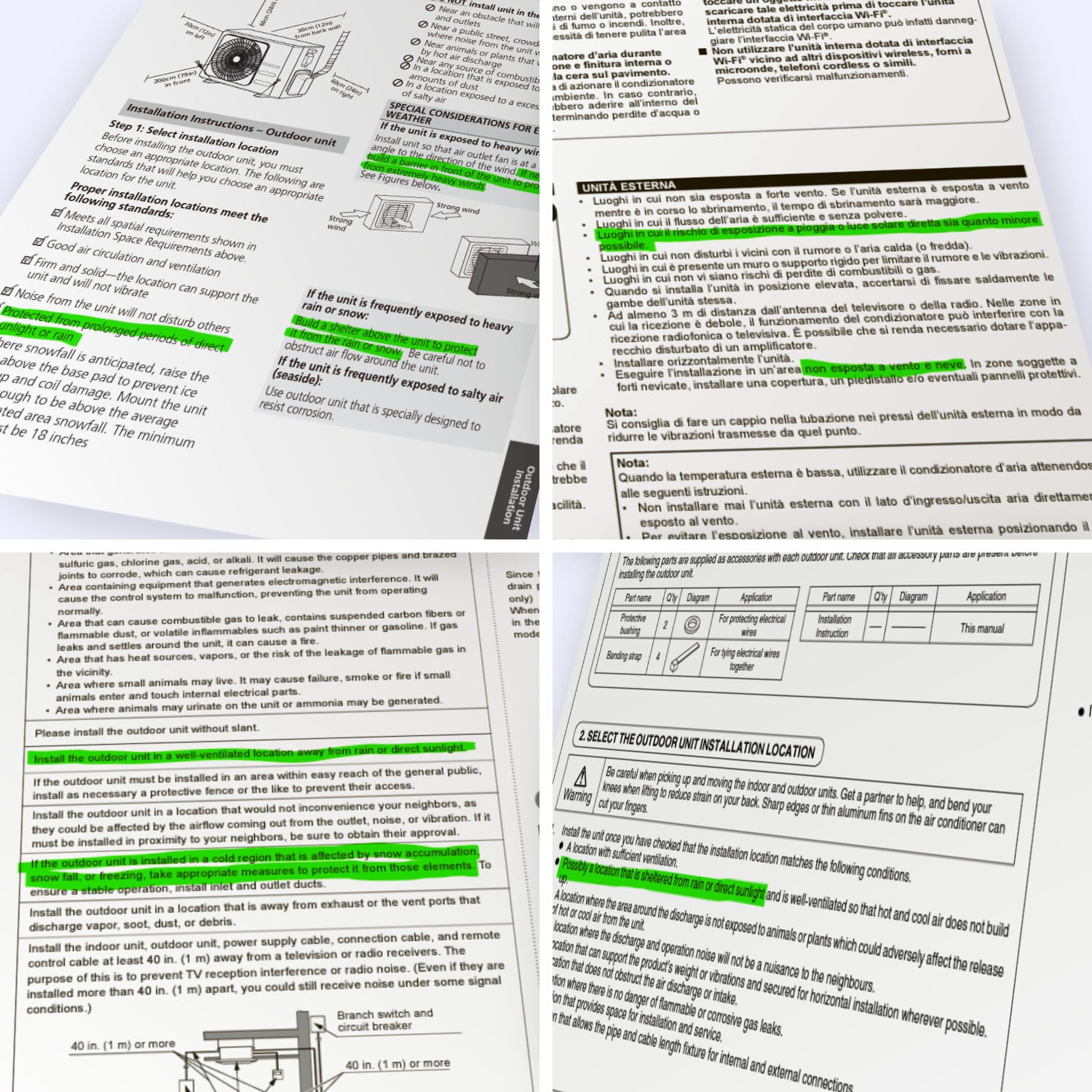 What Does Your A/C Installation Manual Ask of You?
Have you ever noticed how easy it is to overlook that installation manual that comes with your brand-new outdoor air conditioning unit? It's that little booklet often buried beneath layers of packa...